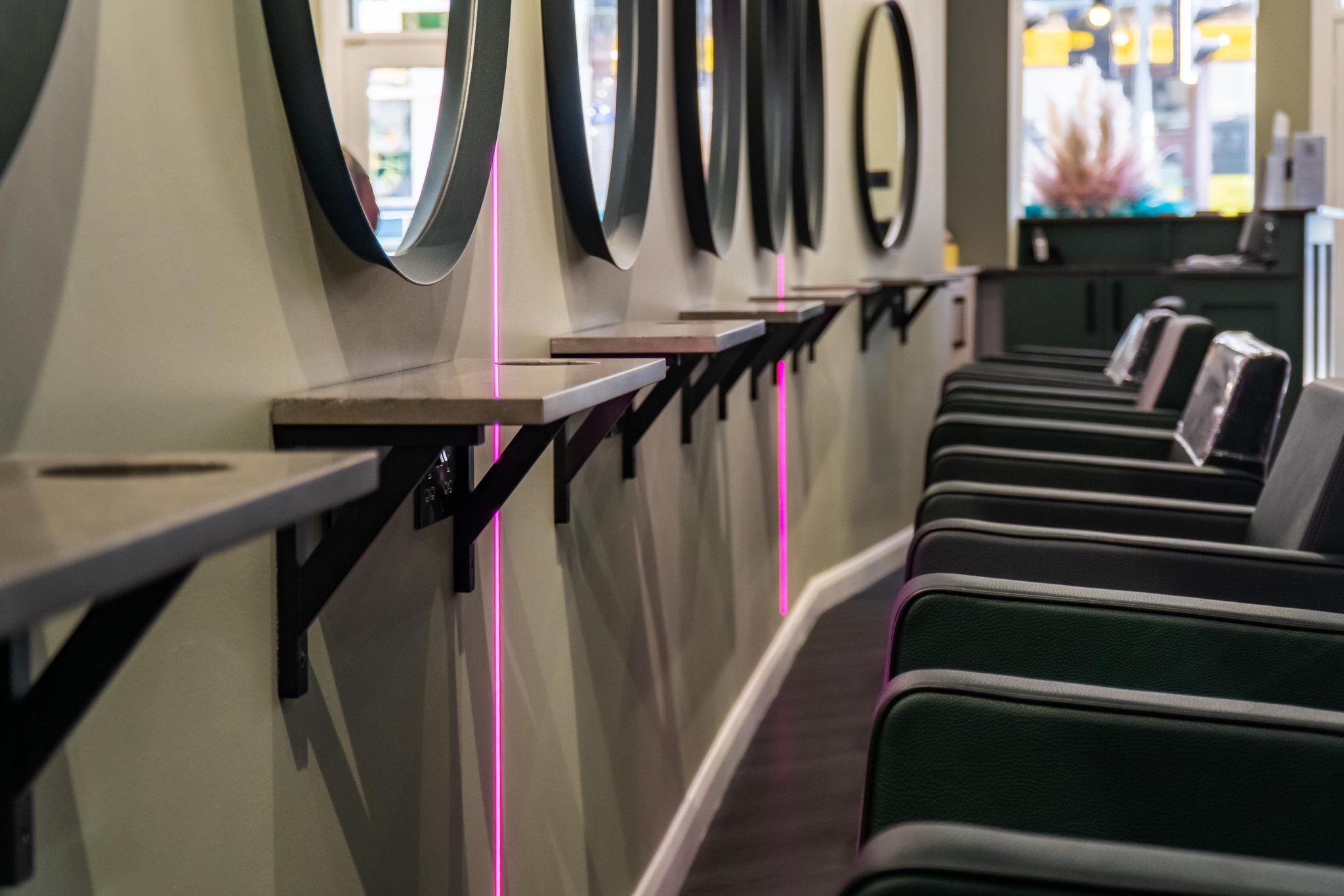 Starting out at the age of 14 it's clear to see Gemma is very passionate about all aspects of hairdressing from hair extensions, wedding styling, cut & colour.
Gemma is here to provide you with her extensive amount of knowledge.
Specialising in colour corrections and creative colour she has worked her way up to being a colour expert for wella along with winning best colourist in Scotland 2022.
Gemma will take you on a hair journey like never before!!!
With her creative mind and extensive knowledge, Ellie's goal is to make every client look and feel amazing. Ellie specialises in blondes & balayage and has a real passion for colour as well as being an expert in all other aspects of Hairdressing such as cutting and hair ups. You'll always leave feeling fantastic after an appointment with Ellie.
Hollie brings over 15 years of experience to the Luvely team.
Having worked overseas for 2 years of her career Hollie is confident at working with all hair types and has a power of knowledge.
Hollie has a creative flare for all colour and cutting methods, you are sure to leave the salon feeling your ultimate self!
Lucy is our salon stylist and has over 5 years of experience.
Along with her warming and bubbly personality Lucy thrives in colour work and specialises in blondes and balayage.
Lucy is fully qualified in all extension methods and is taking the extension world by storm.
In need of a full hair transformation? Come and see our Lucy.
Alex, luvely's newly qualified stylist is here to bring fresh knowledge and enthusiasm. She is always keeping up with the latest trends, and loves specialising in all aspects in hairdressing. Her goal is to leave you feeling empowered and on top of the world!
Dionne & Maja will be on hand everyday to ensure you have the best experience while in the salon as they assist our stylists to make sure their day runs smoothly. The girls will be going through our academy to become our next generation of amazing hair stylists.
Gillian will work alongside Ashleigh ensuring all your appointments are organised and making sure you feel at home every time you visit Luvely.
Ashleigh, Front of House.
Ashleigh will be on hand to meet and greet all our clients and making sure they are completely looked after from the minute they enter until leave the salon.